Emily Alley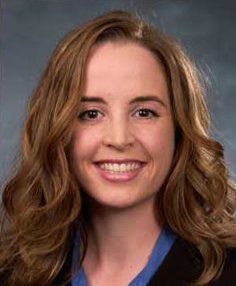 Emily Alley
Researcher
Emily Alley received a degree in Family History from Brigham Young University and is currently preparing for her Accreditation exam, with an emphasis on English research. As host of BYU's television and radio show, "Questions and Ancestors," the latest version of the Ancestors series, and as a British Reference Consultant at the Family History Library, Emily enjoys the privilege of sharing her genealogical expertise with thousands of listeners. She is a member of the Association of Professional Genealogists (APG) and in 2006 received the Young Family Historian of the Year Award from BYU's Center for Family History and Genealogy.
While earning her degree, she was employed by BYU's Center for Family History and Genealogy as a Teaching Assistant and instructed hundreds of students each semester on the basics of genealogical research. During her undergraduate studies, she completed internships at the New England Historic Genealogical Society in Boston and at the Family History Library in Salt Lake City. She also worked as a Research Assistant to Dr. George Ryskamp, Head of the Center.
Among her academic and music scholarships, she was twice the recipient of the ORCA research scholarship. The first scholarship allowed her to conduct personal genealogical research in New England, with a special emphasis on records in Maine. For the second, she was able to accompany two university professors to the British Isles to study emigration sources available in English and Scottish archives. She co-authored a summary of their finds in the Utah Genealogical Association's Genealogical Journal, titled "British Immigrants Project," 31 (2003): 138-140. Emily currently serves on the Board of Directors for the Utah Genealogical Association.
Emily has worked at the Family History Library in Salt Lake City as well as MyFamily.com as a member of their genealogical help team, assisting customers with their various computer and research questions. She also enjoys attending national genealogical conferences around the United States.
Call 1-800-288-0920 to request research services.
Areas of Expertise
England, LDS, New England Scotland