Nathan W. Murphy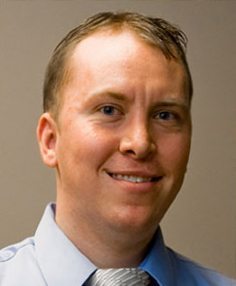 Nathan W. Murphy
Marketing Director and Researcher
Nathan W. Murphy, MA, AG, is a professional genealogist, lecturer, and author residing in Salt Lake City, Utah. His interest in the topic piqued at age eight. He later received a BA in Family History and Genealogy from Brigham Young University, completed an internship in London studying emigration sources through the Immigrant Ancestors Project, and received an MA in English Local History from the University of Leicester in England. Nathan is currently pursuing a PhD.
During his studies, Nathan has acted as a research assistant to six professors, participating in various family and local historical projects. His graduate studies focus on developing methodologies to trace the immigrant origins of early settlers of Virginia, Maryland, and the West Indies. In his MA dissertation, Nathan studied the origins of 70 indentured servants shipped out of Devon, England during the 1650s. For his PhD dissertation, he plans to track the fates of 100 British convicts shipped to the American Colonies. At this stage in his career, he has been awarded the title Accredited Genealogist® for the Mid-South United States, Gulf-South United States, and England and has lectured at several national and international conferences.
Nathan is the creator of the
Immigrant Servants Database
Nathan is a dynamic researcher who has studied genealogical sources, record acquisition, and cutting-edge methodologies for the British Isles, the former British Empire, Central America, Central Europe, Eastern Europe, North America, Scandinavia, South America, and Southwestern Europe. He is an expert at tracing American immigrants' roots in these parts of the world. His foreign language training includes: Early Modern English, French, Italian, Latin, Portuguese, Spanish, and Welsh and he has conducted research in many US and European archives (see below). This vast comparative knowledge, accumulated over the past 15 years, provides invaluable insights for tracing family trees.
Nathan is the recipient of the prestigious Young Family Historian of the Year Award (2007) from the Center for Family History and Genealogy at Brigham Young University. He is a Commissioner for the International Commission for the Accreditation of Professional Genealogists, an Administrator of the Doss and Murphy DNA surname projects at Family Tree DNA, and has published articles in the National Genealogical Society Quarterly, Genealogists' Magazine (London), The American Genealogist, and the Federation of East European Family History Societies' Journal.
Murphy's British and Irish Archival Experience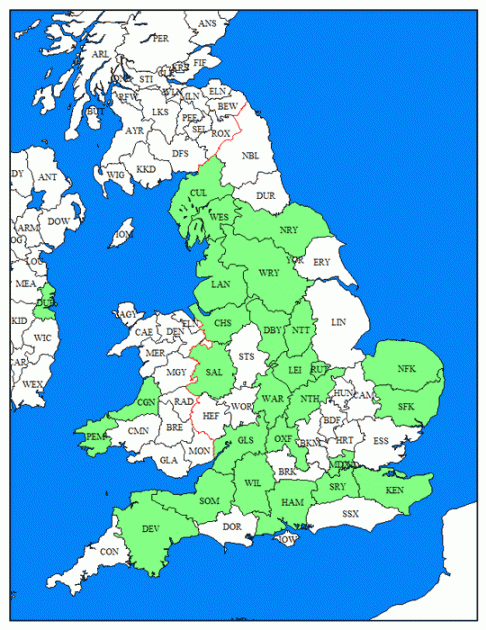 Murphy has logged 500 hours of onsite professional genealogical research at British archives in the highlighted counties. In addition, he has more than 5000 hours of experience using sources at the Family History Library in Salt Lake City. Map generated using GenMapUK software.
Call 1-800-288-0920 to request research services.
Areas of Expertise
African American, Colonial Immigration, DNA, England, France, Immigration, Italy, Latin America, LDS, Medieval England, Midwestern United States, One-Name Studies, Portugal, Québec, Southern United States, Spain, Wales