Onsite Genealogical Research in England
Your Research Problem
Our family organization hired the LDS Genealogical Society for over 40 years to trace our English ancestry. Is there anything more you could do for us that was never accomplished before?
A. Moyle Marsh of Salt Lake City, Utah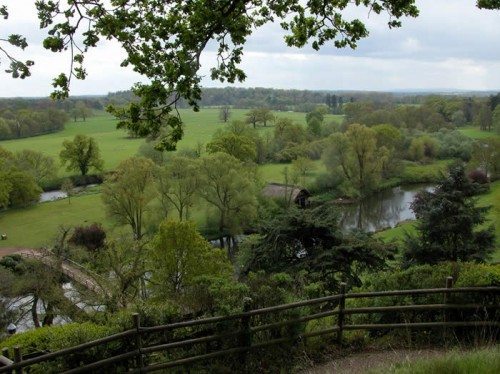 Our Proposal
A member of our staff is taking a research trip to England soon and will have access to records not available in Salt Lake City. Since such extensive research has been conducted previously, it may be difficult to identify new ancestors; however, it is always worth a try to see what can be gleaned from British archives. The parish registers for Babcary, where your Henry Wool and Eleanor Cannon lived, do not begin until 1754, and your Eleanor was born several decades before that date. Since Somerset has no probate records available (they were bombed out in the War) the prospects are not great, but our English research specialist will give it his best shot.
Our Results
Our specialist visited the archive in Somerset and sought records for Babcary. They had one piece of parchment about this parish. Amazingly, it listed Eleanor Cannon's mother, Eleanor Beaton, her parents, and grandfather. No other records exist for Babcary, so although that is the end of the line, our researcher successfully extended the pedigree two additional generations based on this single sheet preserved in this archive.
While reviewing the card catalogue at the record office under the name of Cannon, our researcher noted a book entitled John Cannon's Memoirs 1684-1742. He had no idea what this book contained, so he ordered it. They brought it out to a table and our researcher realized it was an 800-page handwritten diary kept by Reverend John Cannon of Babcary, Somerset, minister of the Gospel, graduate of Cambridge and Oxford. Since Rev. Cannon was from Babcary, the home of Eleanor Cannon, this was exciting! To his delight, the first 20 pages included John Cannon's genealogy back four generations. Not only did Cannon write a history of his great-grandparents and their children, together with birth, marriage and death information, but he also wrote histories of all of their children, grandchildren, and great-grandchildren. Our researcher discovered that Reverend John was a first cousin to Thomas Cannon – the father of Eleanor Cannon! Hence, the diary traced the pedigree back four generations, provided a great deal of history, told that the family originated in county Kent, and tied us into parish registers in Martock and Evercreech, which took the pedigree back to 1500!
This was well worth the risk and investment of time for research abroad. Price and Associates had no idea what could be found without visiting this archive in person, but the Somerset Record Office came through and enabled us to continue research for several years on this family.
Note: Results will vary.