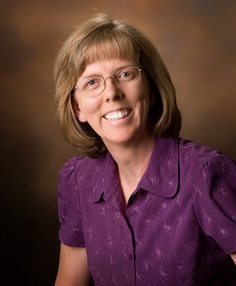 Researcher
Deborah Gurtler has been involved in family history research for over 30 years. She became fascinated as a teenager working on her own ancestry. She graduated magna cum laude from Brigham Young University with a Bachelor of Arts degree in Genealogy and Family History. She studied United States Research in New England and the Southern States. She also took classes in advanced Hispanic research. While studying at BYU she completed two internships. One was spent in Spain where she visited parish churches to search their registers, civil registration offices, and to acquire photographs for compiling family histories. She also researched in many national, provincial and municipal archives. She is fluent in Spanish, having lived in South America with her family for over five years. She does research in any Spanish speaking country and is very familiar with the records of Central and South America, as well as Spain and Italy.
One of her internships was for six weeks at the New England Historic Genealogical Society in Boston, the oldest genealogical society in America. While there she worked on research assignments and assisted patrons in finding their ancestors.
She is an expert at deciphering difficult documents in English, Spanish, Latin, and Italian. Debbie resided in and taught genealogical classes in Chile and Peru, as well as in genealogical conferences in the United States. She loves researching Southern U.S. families and enjoys pursuing probate, land records, and tax lists. Some of her recent research has focused on Argentine families, as well as tracing ancestors and descendants of freed slaves. She also prepared brief biographies to be included in an upcoming book on the history of the LDS Relief Society. She has also worked as a genealogist for the "Generations Project" for BYU Broadcasting.
Research Specialties
Southern United States, African American Families, New England States, Mexico, Italy, Quebec, Hispanic, including all Central and South American countries.
Call 1-800-288-0920 to request research services.