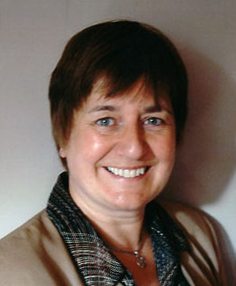 Researcher
Kate Henderson has a BA Honours Degree in History from the Department of Cultural and Community Studies of the University of Sussex. She specialised in 17th-Century British History and European Social History. This was followed by gaining a post-graduate certificate in Education from the University of Leeds. Since then, she has taught History part-time to students aged 11-18, for nearly 30 years.
When at home, bringing up her two daughters, (one now an Equine Vet and the other a Law Graduate), she began a correspondence course in Genealogy from the Institute of Heraldic and Genealogical Studies at Canterbury, Kent. This kindled her interest and started her professional career in this field. She has worked for clients worldwide since 1984. She has written family histories for several clients, weaving the stories of their ancestors' lives into the historical context of local, national and international events.
Early in her career she carried out research for Debretts and for many years she has been the Derbyshire Researcher for Achievements Ltd, the research service branch of the Institute of Heraldic and Genealogical Studies. She has also worked for Price and Associates in the same capacity.
In 2001 Kate was employed by the British Educational Communications and Technology Agency (BECTA). BECTA is the British Government's lead partner in the strategic development and delivery of its "E – strategy" for the learning and skills sectors. Her project was to research and produce a guide to Genealogical Websites for the Government's UK ONLINE Centres. This guide was designed to encourage and facilitate the use of Genealogical Websites by the general public, whatever their level of experience.
She has a good knowledge of local and national history and has lectured on original documentary sources for genealogy and local history studies. She is experienced in the palaeography of documents back to circa 1500, and has worked in most of the main repositories in England including the British Library (formerly the British Museum), the John Rylands University Library, Manchester and the National Archives at Kew, London.
Kate works in the record repositories of the counties surrounding Derbyshire (English Midlands) and further afield by special arrangement. She prides herself on producing handwritten reports and histories – a person touch enjoyed and valued by her clients.
Areas of Expertise
England